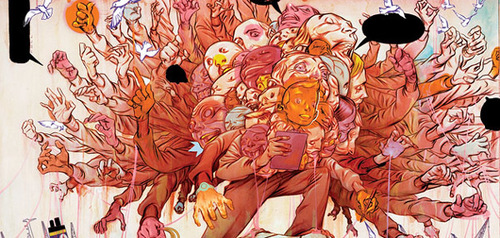 Le crowdsourcing est un des domaines émergents du management de la connaissance : c'est le fait d'utiliser la créativité, l'intelligence et le savoir-faire d'un grand nombre de personnes (des internautes en général), en sous-traitance, pour…
I'm currently working on a paper to analyse business models in the sharing economy and I came across this read one Sunday afternoon during one of my serindipidous web searches.
The book "business model new generation" has made Osterwalder and Pigneur gurus in the domaine and I recently came accross a Paris based business that put this framework at the heart of their work and offer.
Interestingly, the consultancy firm produces white paper business model analyses on existing company business models.
I found this one on crowdsurfing to be particularly interesting, but you'll find a stack of similar papers on a whole range of businesses.
Bonne lecture!
See on www.elton-pickford.com