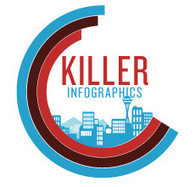 Olympic excitment or athletic apathy : how do Brits feel about the Olympics?
Ticket scandles and empty seats are bound to be sore spots as less than half of all British people that have applied for tickets have suceeded in securing seats.
As for the overall effect on the UK economy and business, it looks as if younger generations are more optimistic than their elders.
Best of all, contrary to what we'd first think, women are more enthusiatic than men about watching and following the games, with 65% of men not watching at all.
Stats gathered by a survey from Policy Expert, although I find the latter fact a little hard to believe…
See on visualoop.tumblr.com