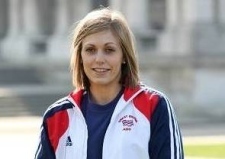 Judo player Gemma Gibbons is one win away from a medal…
And shes just done it, showing amazing stamina in what was a very difficult match against Audrey Tcheuméo. She just kept on the attack, didn't let up and eventually got her opponent down in a cracking performance.
Through to the final, one step away from Gold for Team GB.
See on www.bexleytimes.co.uk